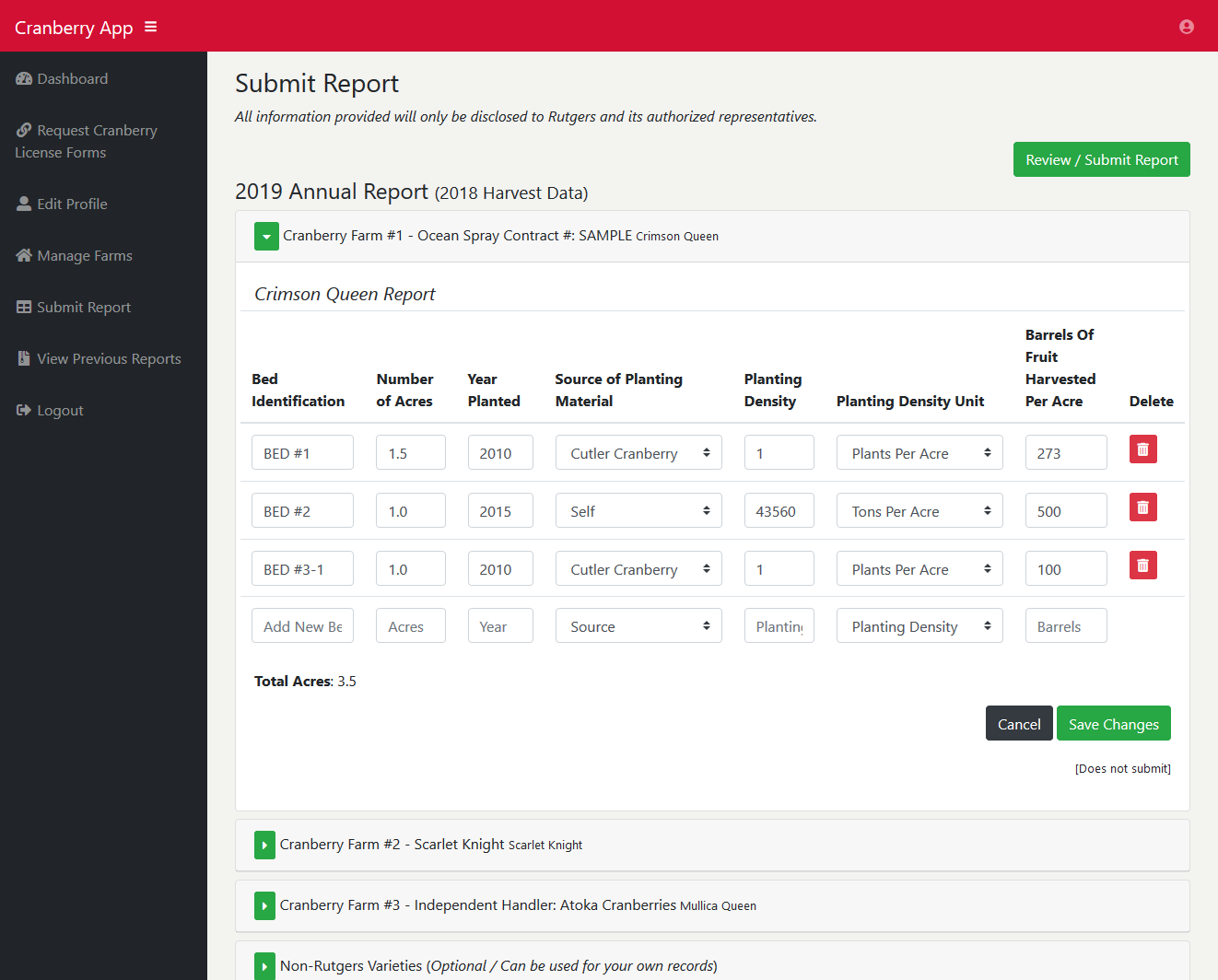 Welcome to the Rutgers Online Cranberry Annual Reporting System!
In an effort to make it easier for our licensees to submit Annual Reports, Rutgers has developed this user-friendly online platform which will enable you submit annual reports electronically. Once you create 'your account', your reports and farm/bog information will be available for easy updates in future years.
You also have the option to enter information for your non-Rutgers beds for your own record-keeping purposes. The forms are downloadable as printable and usable spreadsheets. As always, the information provided is kept confidential.